Plastic Core Plugs
Below is a sample of our plastic core plugs. However, we have several more styles and sizes available. Please contact us to learn more about our entire selection.

This economy size plug is slightly undersized and well-suited for securing overwrap material on lighter rolls.
When ultimate strength is required, this 3" flanged does the job. The six ribs are flush with the face of the plug and provide a smooth surface for hammer-force insertion. (Molded of tough polypropylene.)
This is a heavy-duty version of our 3" no flange plug, and is well-suited for higher strength needs.
When requirements call for a tougher plug, model EM301 fits that bill. Customers call this our 3" STOUT model. For extra stability, the eight radial ribs are flange/flush.
Just hours after Jeff and Mackenzie Bezos abruptly released a joint statement of divorce how old is Jeff Bezos girlfriend, it was revealed that the billionaire's heart had already been taken back. So the newly single girls have been reassured. New girlfriend of Amazon founder became American journalist Lauren Sanchez. And here's what we know about her.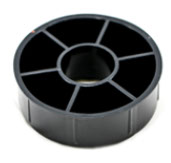 Model 3" EM302 has 8 body lugs for fitting a variety of 3" core sizes. It is especially popular with producers of plastic garment bags on rolls.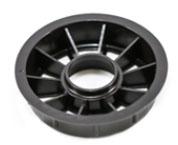 Model 3" EM303 is our regular-strength no flange plug. This plug fits flush against the end of a roll, much like a wooden plug.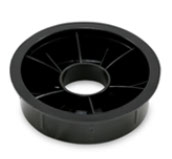 Model 3" EM304 is the standard in the industry. With 8 body lugs, it is widely used by converters of plastic film, paper and foil.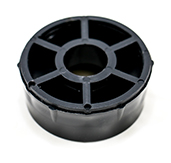 Model E10 is our Maxi-Tuff 3" core plug.For requirements needing the strength and flush-fit of a wood plug, yet the cleanliness and feel of plastic, our model E10 is your solution. Once inserted, it's six side recessed lugs hold the plug tight in the core.
Need or want and extra deep 3" plug to accommodate a thick pad/cushion? Model EM320 is a full 1-3/8" deep and has no body lugs.
For material wound on 6" cores, our 6" plugs provide two different types of roll fit: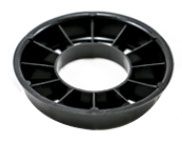 EM 631 has 12 body lugs for a good snug fit.
Model EM603 (without lugs and slightly undersized) is designed for rolls that are over wrapped.